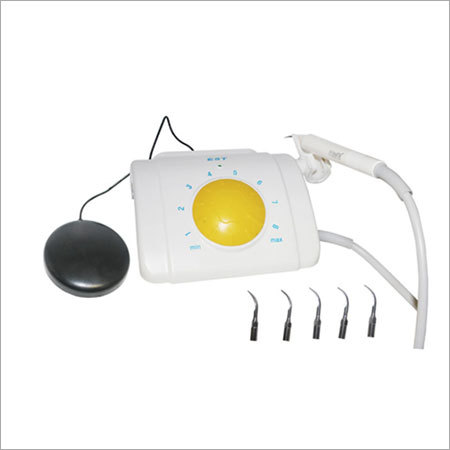 Product Description
Ultrasonic Scaler
Overview:
Piezoelectric hand piece.
Autoclavable, detachable handpiece.
27000 - 32000 frequency of oscillation.
5 scaling tips, optional endo tip.
Continuous variable power control.
Performance & Characteristics:
Original created hanger design, the hanger can be taken out and autoclaved under high temperature and pressure to avoid cross infection.
Specialized filtering technique, powerful scaling and the tip will not be hot, the handpiece can work for a long time without heat and power attenuation that makes scaling more comfortable.
Handpiece and tips compatible with Woodpecker
Benefits:
Least damage to Tooth enamel. Patient feel comfortable and clean when scaling. Tip will not be hot when powerfully scaling. Tip is more pointed that can go into deep perio scaling. Break Resistance Handpiece Cable is with protector. It has a long life span.