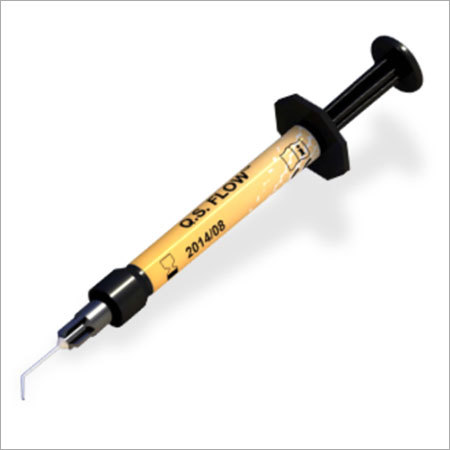 RTD Quartz Splint Flow Resin
Product Description
Quartz Splint Flow Resin
QS FLOW is a flowable nano-hybrid, light-cured composite especially designed for use with fiber products such as QUARTZ SPLINT, for the stabilization / splinting of mobile teeth. The handling properties have been optimized to allow placement without slumping or dripping.
Mechanical Properties are similar to other flowable resins, but radiopacity is DOUBLE that of the typical resin of this type.
QS FLOW is also appropriate for Core Build Up. It is based on methacrylate resin with nano inorganic fillers of 0.01 - 0.7 µm to allow an easy polish.