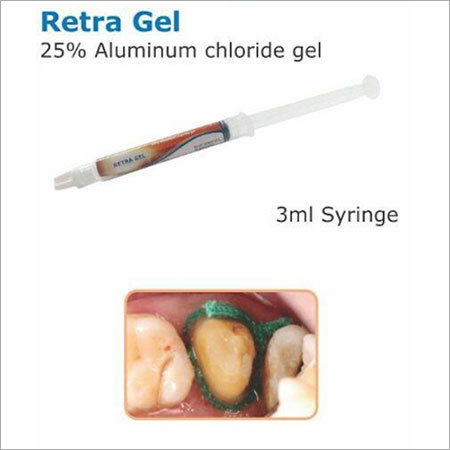 Product Description
Retra Gel 25% Aluminium Chloride Gel
Packing: 3ml Syringe & 5 application needles
Product information:
Retra Gel is a 25% Aluminum Chloride aqueous viscous gel. The gel leaves no residue or stain making it ideal for use in the esthetic zone. It is intended for sulcus retraction prior to impression making (Prime Chrome, Algingum – Alginate Impression, Ad-Sil Acura – Addition Silicone impression) in restorative and operative dentistry used with gingival retraction cord (Prime Cord) and single tuft brush. The solutions facilitate the insertion of the cord into the sulcus
Note: Rinse properly. All aluminum chloride products retard addition silicone impression materials.