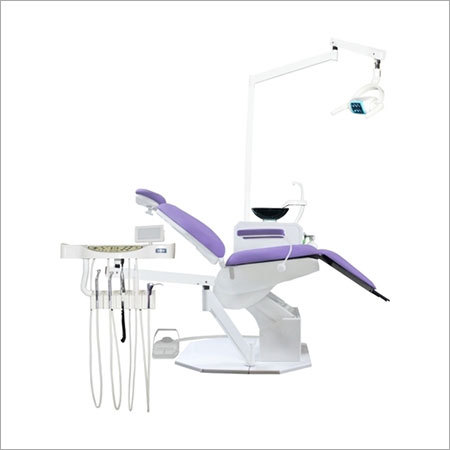 Everest Dental Chair Knee Foldable
Product Description
Everest Dental Chair Knee Foldable
Overview:
Knee foldable front seating chair with delivery system mounted from base on right side or trolley.
Electrical programmable chair with 3 freely definable working positions, 1 definable gargling position, fixed zero position & shock position.
Operating light with imported reflector having two intensities with sensor & on / off from control box also.
Control box with two Airotors, micro motor [without engine & handpieces] point & imported 3 way syringe with feather touch controls.
Glass spittoon (Ceramic spittoon is optional) & tumbler filler with definable timer control.
Air venturi suction with adjustable control & an additional 3 way syringe [imp].
Foot control for airotor & micro motor with control of chair movement.
LED X-Ray viewer & Doctor's Stool.
Specialized in new clinic setup and upgradation. Support from Engineering before & after chair setup. In-house team with full support for after sales with quick response.