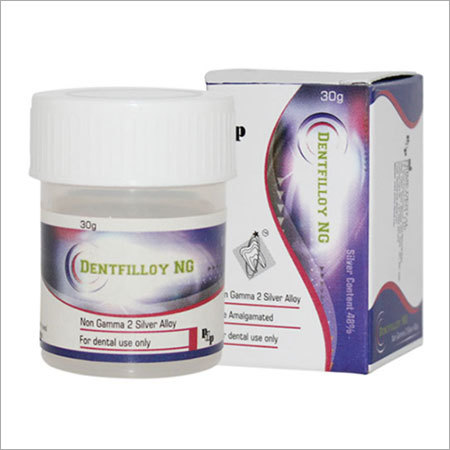 Product Description
Dentfilloy NG Silver Filling Alloy
Packing: 30g Bottle (Bulk pack on request)
Overview:
Zinc free.
High copper.
Contents 48% Silver.
Excellent strength.
Product information:
Dentfilloy is a superior quality fine grained conventional alloy designed to meet the high standard of the profession. Dentfilloy is a silver based composite of quaternary alloy possessing the most favorable properties for dental use. Itis specially prepared for the restoration of all classes of cavities in the posterior teeth. Due to its fine particle size they react and combine more effectively with mercury to give a coherent and strong mass.