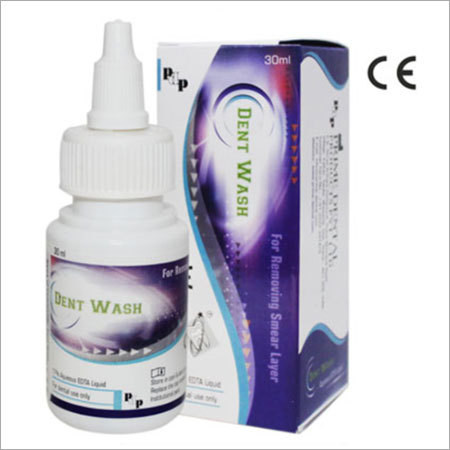 Product Description
Dent Wash Aqueous EDTA
Packing: 30ml Bottle
Overview:
Aqueous EDTA.
For smear layer removal.
Use before bonding of dentin.
Use before root canal sealant.
Product information:
Dent wash is formulation of aqueous 17% EDTA which shall not crystallize or precipitate powder. EDTA is well known in dentistry for its efficacy in surface treatment to dentin. Dent wash also contains quaternary ammonium surfactants for better flow. Dent wash is best suited for irrigation of root canal or cavity before final filling. Flooding of the root canal or cavity for 2 minutes shall offer smooth surface of the walls. This surface treatment shall remove smear layer and permit flow of sealant, cements & bonding agents.